Over the years', diamonds have grown to become objects adorned by both men and women for their natural beauty. It is this unequalled beauty that usually gives these items their high prices. A certain diamond is judged according to several parameters. These include clarity, cut, colour, carat weight, etc. The higher the purity and quality of each aspect, the higher the price tag.
A diamond can be described as a precious stone mined from the earth. Their formation is made as a result of carbon pressing done on itself for several centuries. This form of carbon happens to also be the hardest substance of the planet.
At times you might even ask yourself "who has the most expensive jewellery in the world?" Well, to be honest, there are many people, but most jewellery companies hold these valuables. Throughout history, some rare diamonds found around the world have been tagged with outrageous prices due to their past history, rarity, or general value. To see such examples let us have a look at 25 of the most expensive jewellery in the world that have gathered fame and popularity for their astounding natural beauty.
Princess Diana's Sapphire Ring (500k)
Princess Diana was given a Sapphire ring from Prince Charles for the occasion of their engagement. Although the ring was bought for only $36,000, it is now worth an estimated $500,000. The ring now belongs to The Duchess of Cambridge. The high price on this ring must have something to do with the historical significance of the ring.
Ballon Bleu Tourbillon Diamond Watch ($1 million)
Many people consider watches to be an important jewellery item today. This watch is a diamond-studded made by Cartier. The rim of the 46mm dial is fitted with baguette diamonds which make it both a fashionable and useful article to accompany with your look. Custom made watches are a large business that caters to the high-fashioned needs of special and sophisticated individuals.
Anita Delgado's Emerald and Diamond "Elephant Diamond" ($1.3 million)
This artifact was actually an adornment for a Maharaja's favourite elephant. It ended up being possessed by Spanish flamenco dancer, Anita Delgado who went on to become the Princess of Kapurthala. It features diamonds, emeralds, and silver and is a sight to see for someone who appreciates older traditional jewellery that has an Indian cultural touch on it. It is thought to cost $1.3 million today.
Queen Mary's Diamond Riviere ($1.8 million)
It is no secret that jewelled objects of royalty is considered the type of jewellery most expensive especially to admirers. The Queen Mary Diamond Riviere consists of 32 traditional cut diamonds that are set in both gold and silver! No wonder why it is considered an extremely pricey piece to own. The combination of several metals adds value to the article.
The Bulgari Ring ($2.9 million)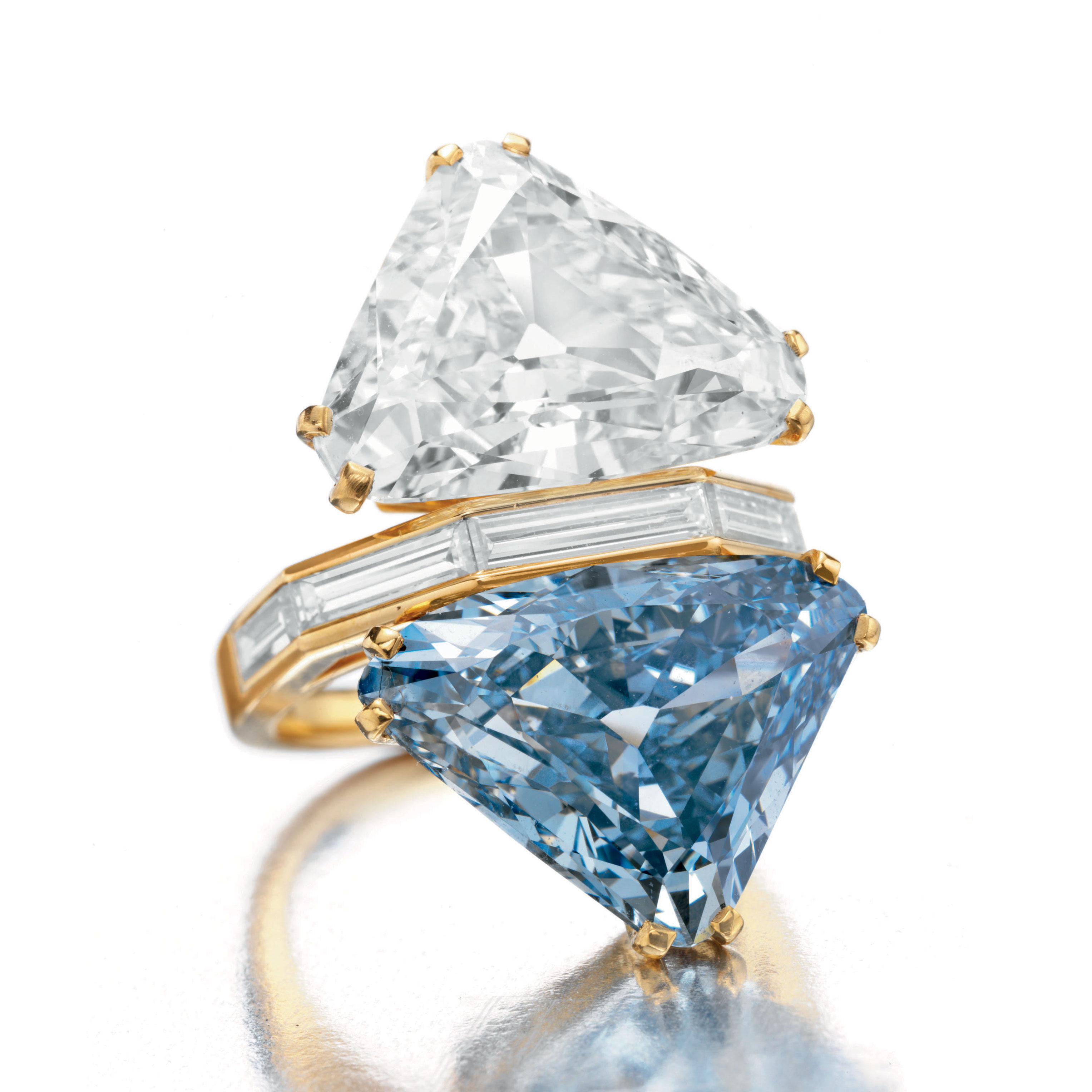 Bulgari is known for perfect craftsmanship and elegant stones; this is exactly what you get in the Bulgari Ring. Made during the mid-'90s, this stone is definitely one of their best jewellery pieces. The stone also features a modernistic customized-design that caters to open-minded wearers. The ring costs $2.9 million and it is a fine piece to add to your collection if you have $2.9 million!
The Laurence Graff Ring ($2.6 million)
Initially owned by Christie's, this one-of-a-kind ring was then purchased by none other than English jeweller Laurence Graff. It was added to his collection and was an object of envy for all who saw it. The ring includes a maroon coloured central diamond, surrounded by 4 imperfection-free diamonds that compliment the centrepiece. The ring is valued at $2.6million.
Sotheby's Emerald ($3 million)
Has a stone ever been clearer? The Sotheby's Emerald ring is a green transparent stone with uttermost clarity. Valued at $3 million this stone is what can be described as observing a beautiful naturally made object. The ring is actually on the list for the biggest single stone ring sold at an auction at the price it pulled in. Green is an envious colour to own.
The Taylor-Burton Diamond ($3-5 million)
Hollywood celebrities have been the lucky owners of several valuable objects and have even had their names pasted to these objects. One example is the famous Taylor-Burton Diamond. Mined in South Africa, this diamond was initially sold for $1 million dollars. But as it passed through the hands of Elizabeth Taylor and Richard Burton, the value increased to what is assumed to be between $3-5 million dollars. This 68-carat diamond was placed on a ring but later reset to make a necklace.
Sotheby's Golconda Diamond Ring ($6.5 million)
Sotheby is the owner of this large pear-shaped diamond which has been carefully fixed into a ring setting to display the full awe of the diamond. At $6.5 million, it is clearly one of the costliest rings in the world. The 30.31-carat stunning white diamond is dressed in pink gold and silver-topped gold.
Wallis Simpson's Panther Bracelet ($7 million)
Designed by Cartier, this piece of jewellery is definitely what type of jewellery that is most expensive. Just by looking at it, you will find it hard to take your eyes away. Owned by the Duke and Duchess of Windsor, the bracelet was shaped in a panther and set with white and black diamonds.
Tiffany Lucida Star necklace ($10 million)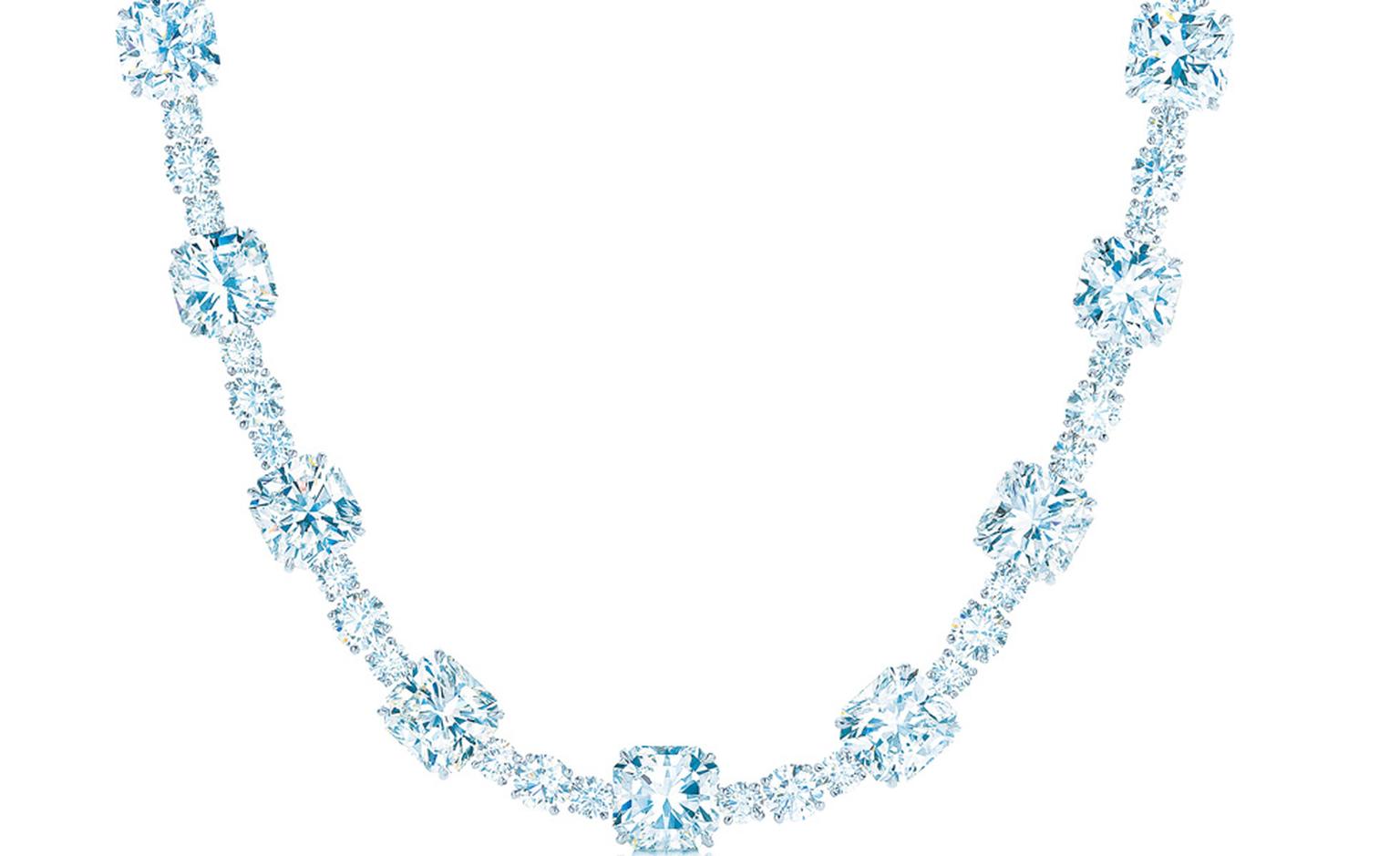 This necklace owned by Tiffany & Co is mostly remembered for being worn by Anne Hathaway at the 2011 Oscars. The Hollywood A-Lister sparkled with this star-studded necklace consisting of 94 carats of quality cut diamonds. The jewellery article is valued at $10 million and was accompanied by a ring costing upward of $250,000.
Heart-Cut Diamond ($11 million)
A diamond is rare, but a heart-shaped diamond is even rarer. This heart-shaped diamond weighs in at an impressive 56.15 carats and is purely an authentic diamond. The jeweller, Christie's presented the stone with a "Love at first sight" tagline on Valentine's day. So, fitting!
Briolette Diamond Necklace ($11 million)
This Briolette Diamond necklace features a 75.36-carat diamond hanging from the actual necklace. This can be considered as the most expensive pendants for sale as the amazing diamond is definitely something expensive to own. It was sold to an anonymous buyer for slightly over $11 million.
Marie Antoinette's Necklace ($15 million)
Marie Antionette, the last Queen of France, definitely had exceptional taste in jewellery. She found herself involved in a scandal involving a necklace, "the affair of the necklace". This necklace was heavily decorated with diamonds and is estimated to have a cost of $15 million in today's money. The ill-fated queen was executed and the necklace was never found.
Heart of the Ocean ($17 million)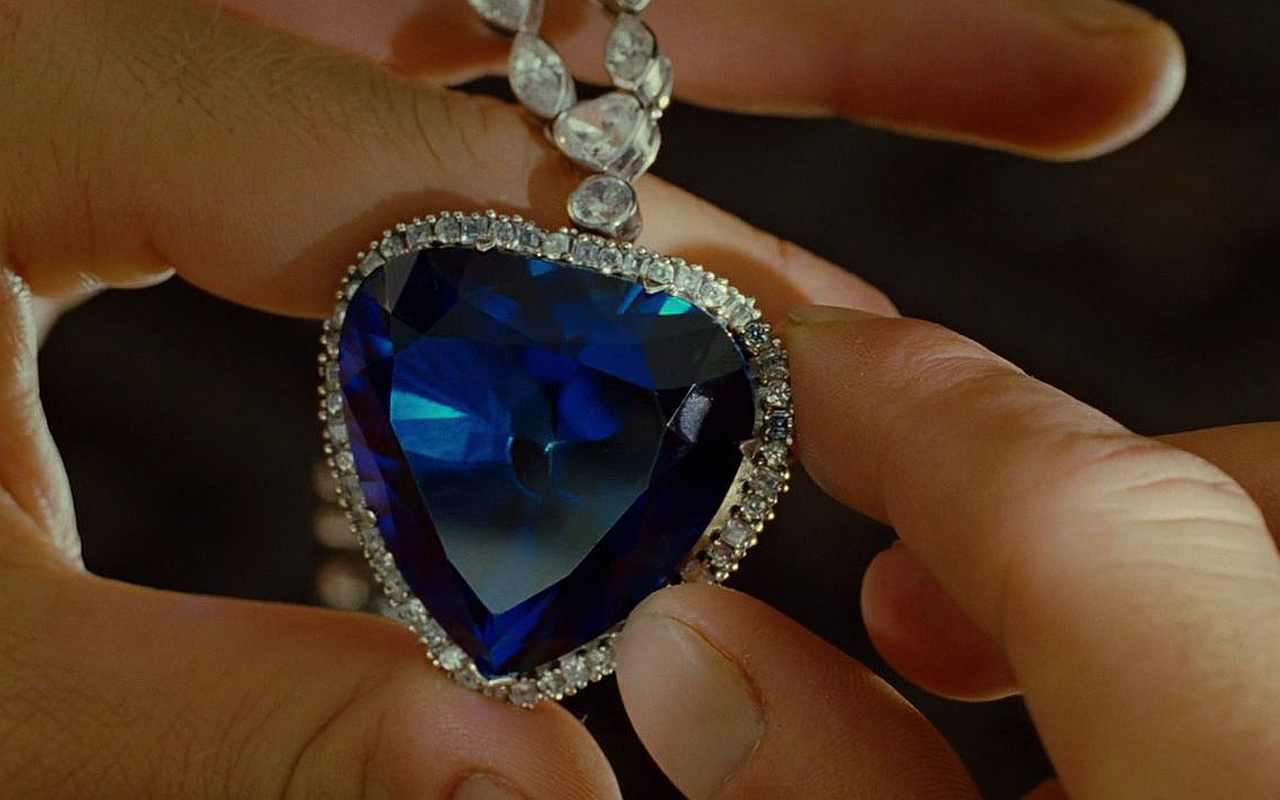 Fiction turned Reality. After the success of the mega-hit film Titanic, London-based jeweller, Asprey & Garrard were asked to make a real replica of the artificial masterpiece. The result was a breath-taking identical piece of jewellery. The "Heart of the Ocean" is probably the most recognizable film prop and the real replica. It costs an estimated $17 million dollars which is probably less than it is hyped to cost.
Bulgari Blue Diamond Ring ($30 million)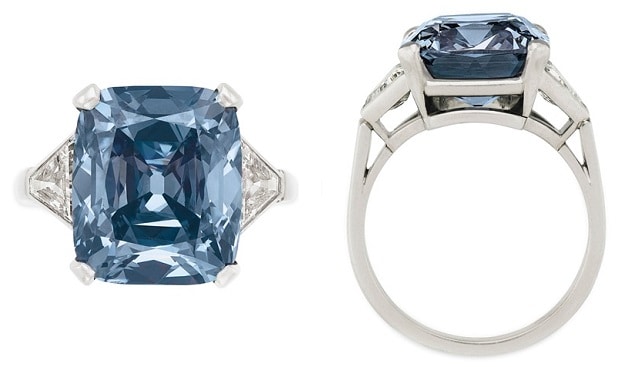 This 8-carat blue diamond ring fetched an amazing $18.3 million when auctioned. Bulgari, an Italian jeweller said the ring exceeded their price expectations of $18 million. This tops the list of blue stone jewellery pieces as one of the highest prices ever received for such an item sold at an auction. It was described as "the finest piece ever seen" by the auctioneer.
The Winston Blue ($23.8 million)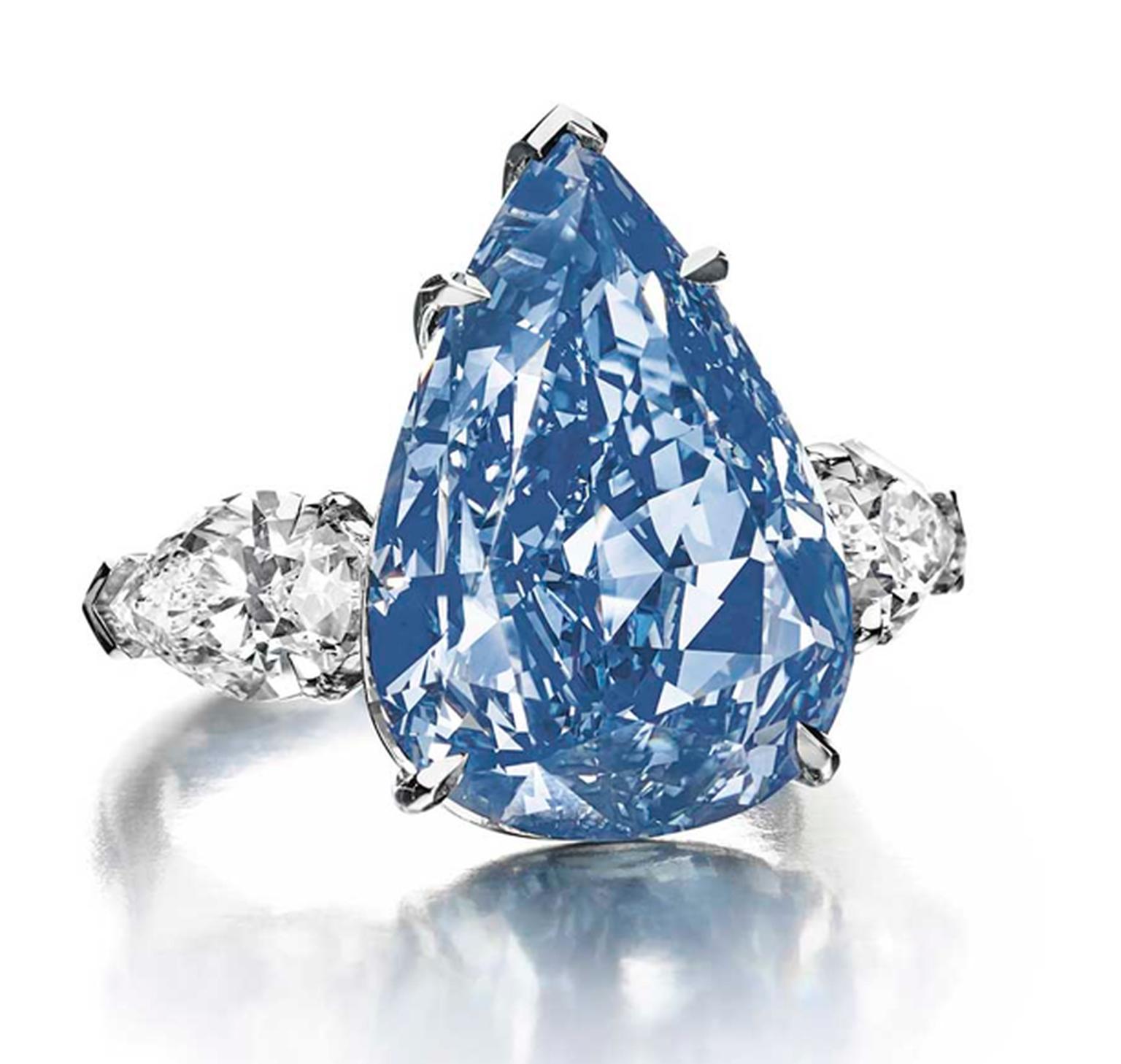 Identifiable by its stunning blue colour, this 13.22-carat diamond ring owned by Christie's was auctioned off for $23.8 million. The lucky bidder was New York Jeweller, Harry Winston after which this valuable ring gets its name. Mr Winston is known for bidding for these precious collector diamonds, this is probably why he is one of the world's most renowned jewellers.
Hutton-Mdivani Jadeite Necklace by Cartier ($27 million)
Cartier is a world-famous jeweller that needs no introduction and no diamond list incomplete without them. Featuring on our list is the Hutton-Mdivani Jadeite Necklace. Costing 27 million, this necklace is clearly one of the most expensive jewellery in the world and rightly so, it was once owned by socialite Barbara Hutton who went on to marry into royalty. The necklace does not resemble anything you have ever seen before, it is truly a unique piece to own.
Tiffany Yellow Diamond ($30 million)
This large 128.54-carat yellow diamond is mined from the Kimberly diamond mine in South Africa. The diamond is one of what Tiffany describes as one of a few ever discovered. The diamond made a special appearance on the red carpet in 2019 when Lady Gaga wore it to the 91st Academy Awards. Prior to this Audrey Hepburn wore it for a photo shoot for "Breakfast at Tiffany's". That's one lucky diamond!
The Orange ($36 million)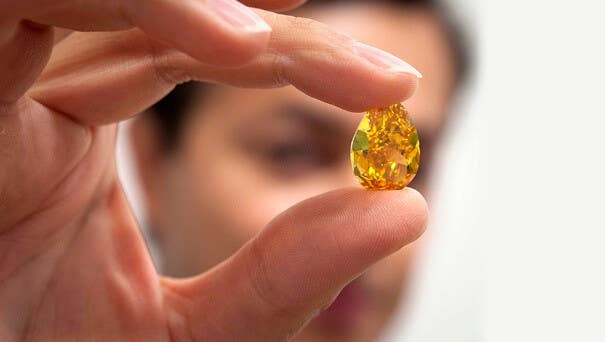 Named after its eye-catching appearance, the Orange is a rare piece which holds the title of most expensive jewellery price for any coloured stone ever auctioned. This oval-shaped stone collected an astounding $35.5 million when it was auctioned in Geneva in 2013. Amazing, right!
The Graff Pink ($46 million)
Known for its exquisite light pink hue, this pink diamond has an emerald cut which highlights the stone's unique colour. At 24.78 carats, it is definitely an object of desire. It was auctioned for $46 million to jeweller Laurence Graff who was mesmerized by its beauty and hence named it the "Graff Pink". It was considered at the time, a candidate for the most expensive jewellery for sale.
L'Incomparable Necklace ($55 million)
Considered the most expensive piece of jewellery and the most expensive jewellery for sale at a whopping $55 million, the Mouawad L'Incomparable Diamond Necklace houses an astounding 407.48-carat yellow diamond, that suspends gracefully from a haven consisting of several diamonds arranged inspirationally in a flared-out arrangement that complements the centrepiece.
The Pink Star ($71.2 million)
Owned by Sotheby's, this subtle pink diamond is 59.60 carats. Gemstones of high quality and standards are expected to raise quite a heap of money and indeed it did. The precious gem was sold to Hong Kong jewellery for $72.1 million, the highest for any gem. This is approximately twice the size of the Graff Pink diamond.
The Hope Diamond ($250 million)
The Hope diamond is said to have been discovered and mined in India. It was then bought by a diamond merchant and made its way to Europe. This famous diamond was owned by several royal figures throughout the course of time. Today the diamond rests at the Smithsonian Museum of Natural History in Washington D.C after jeweller Harry Winston donated it to the museum. Although the Hope diamond has not been sold for many decades, it is estimated to be valued at $250-350 million.
The Koh-I-Noor (Priceless)
The famous Koh-I-Noor diamond was discovered in India and was owned by royal families throughout its time in India. Unfortunately, during colonial times, the diamond was confiscated by the British East India Company, a portion of the British government. This unbelievably beautiful jewel is now part of the crowned jewels owned by Queen Elizabeth the second. As for the value of this expensive jewellery, it is priceless!
There you have it, a list of the Top 25 Most Expensive Jewellery Pieces in The World. Also, in addition, there are still several pieces of jewellery, discovered and undiscovered that have yet to be evaluated for quality and price. icy Diamond are and always will be an integral part of fashion and jewellery and an important natural resource. They are unique stones that every woman wishes to wear for a special occasion or ever on a regular day. They truly are a girl's best friend.